Coming by train to the Saint-Hubert Forest
Is it possible to spend one or more days in the Ardennes and get there by train?
The answer is "Yes" thanks to the 4 stations located in the heart of the Grande Forêt de Saint-Hubert.
The international line 162 Brussels-Namur-Luxembourg allows to reach the region.
The main station is Libramont. The secondary stations are Poix-Saint-Hubert, Grupont and Forrières.
"Breathe the air of the forest, while reducing your ecological footprint."
The Saint-Hubert Forest region is a popular hiking area. It is therefore quite natural that you can opt for "station to station" walking routes or loop routes that take you back to the starting station.
6 routes from station to station of 12 to 33 km (between stations, choose between a short version or a longer version proposed over two days with the possibility of staying in one of the villages encountered)
numerous local walks or mountain bike rides marked out and looped near the stations. Distance, atmosphere, difficulty… are all criteria that can guide your choice!
Train & Backpack to get lost without a car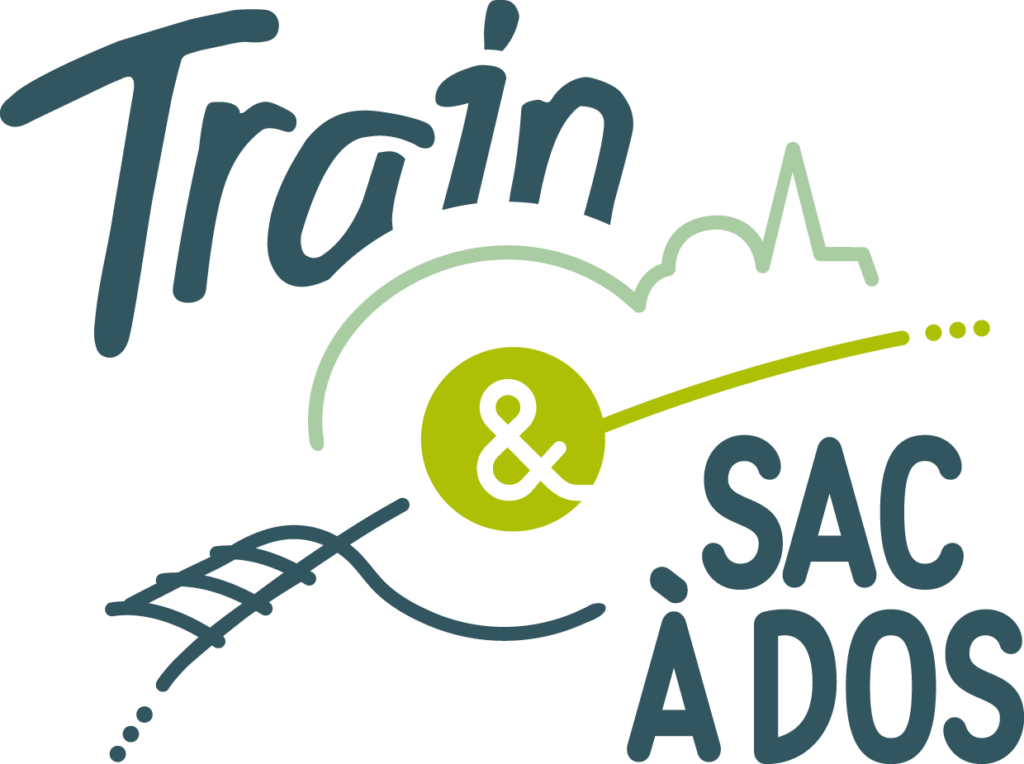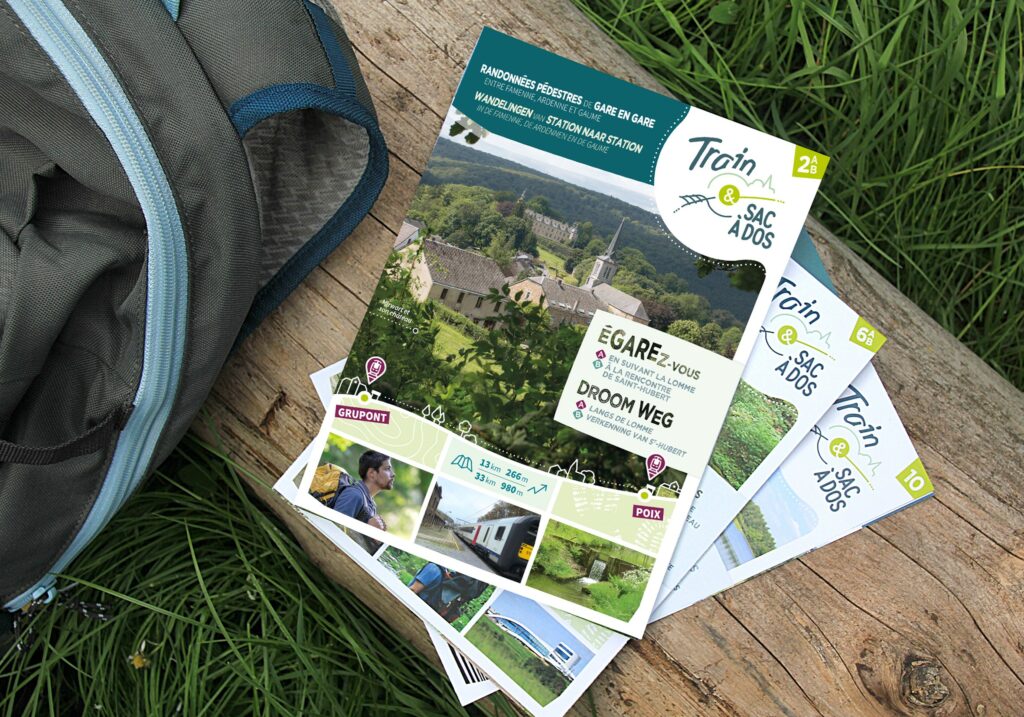 The name says it all: a train, a rucksack and off you go for a walk!
You can start and end your tour at a station and enjoy the journey with the railway lines offering beautiful scenery. You can choose to go on a one-day hike or a 2-3 day hike. Sporting, cultural, gastronomic, heritage, ornithological, … there is something for everyone!
In the Saint-Hubert Forest:
On the heights of the Masblette, from Grupont to Forrières (15 km)
In the footsteps of Saint-Monon, from Grupont to Forrières (32 km)
Following the Lomme, from Grupont to Poix (13 km)
Meeting Saint-Hubert, from Grupont to Poix (33 km)
In the footsteps of the hermit, from Grupont to Graide (33 km)
Between Lomme and Lesse, from Poix to Libramont (30 km)
Between valley and plateau, from Poix to
Libramont (20 km)
Between culture and wilderness, from Poix to Paliseul (62 km)
In the footsteps of the Chets and the Baudets, from Libramont to Bertrix (29 km)
Find all the information on www.trainetsacados.com
And if you don't want to hike?
Original activities departing from the stations are available on reservation: electric mountain bike rental, discovery on electric scooter, family outing with donkeys, nature hikes, etc.