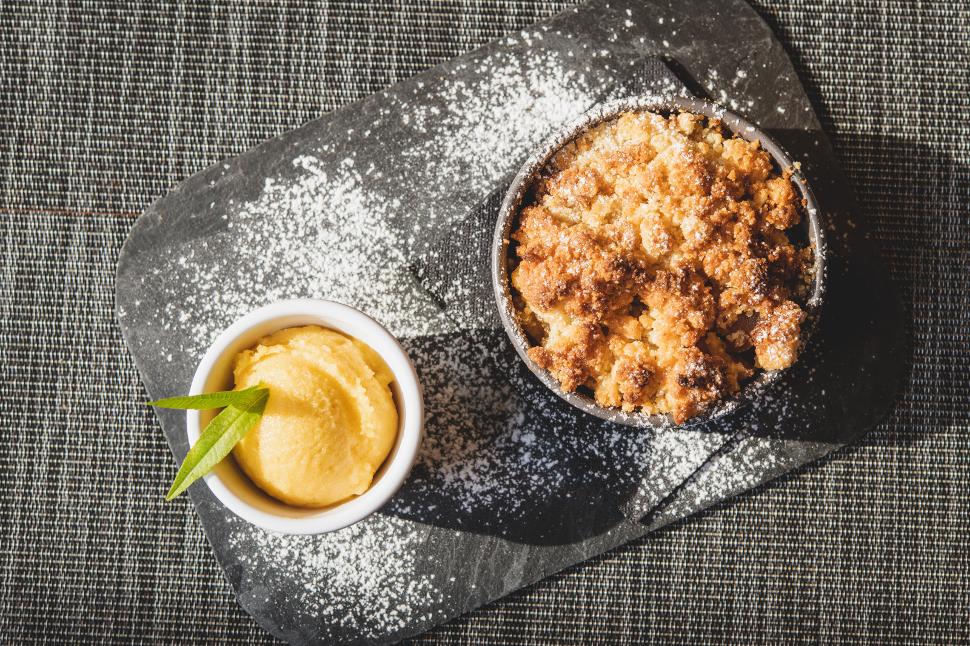 Duo de crêpes au caramel beurre salé de la Pause Chocolat Thé
Description
The duo of caramel and salted butter pancakes is a recipe from "La Pause Chocolat Thé".
+32(0)61 23 32 02 / +32(0)61 53 58 14 - contact@lapausechocolat-the.com
Recipe
Ingredients (9 people)
For 18 pancakes :
5 eggs
450 g of flour
990 ml of milk
For the garnish :
2 scoops of vanilla ice cream
Chantilly
salted butter caramel sauce
1 salted butter caramel praline
Preparation
Mix all the ingredients to obtain a homogeneous pancake, bake your pancakes.
Put 2 pancakes folded in four on your plate.
Make 2 scoops of vanilla ice cream and place one in each pancake.
Cover with dashes of homemade caramel with salted butter.
Place a slice of chantilly between the 2 pancakes.
Place a caramel praline with salted butter on the chantilly.
You will find the ice cream, the salted butter caramel and the pralines in our shops.
Suggestions
Chords